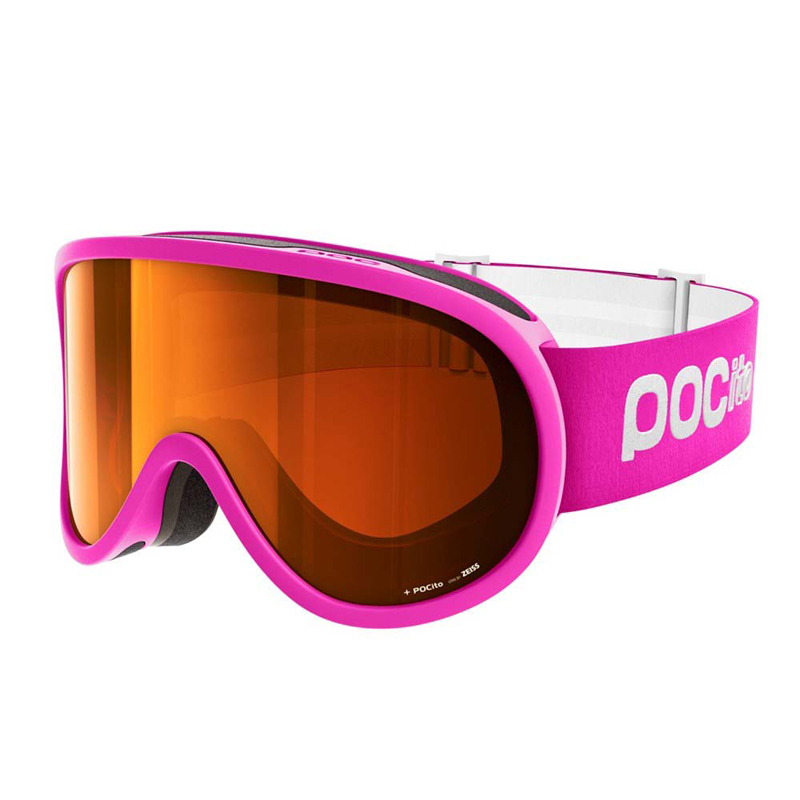 POC POCito Retina Goggle - Pink
Model # 40064
$90
The POCito Retina is a kids' version of the Retina goggle. It has a soft PU frame and a comfortable triple-layer face foam, which has been specifically designed for kids. The double lens is made of PC/CP and is anti-fog and anti-scratch treated. To improve visibility, the POCito Reti- na comes in a highly visible orange color and with a reflective patch on the back of the strap. The POCito Retina comes with the Sonar Orange lens for boosting contrast in low light conditions.
Details

POCito - Kids' specific.
Triple-layer face foam, specifically designed for kids.
Polycarbonate (PC) outer lens.
Cellulose propionate (CP) inner lens.
Soft coated polyurethane (PU) frame.
Anti-scratch and anti-fog treated.
Silicone grip on the inside of the strap.
Reflective patch for improved visibility.
Specs
Frame: Fluorescent Blue
Lens: Orange No Mirror