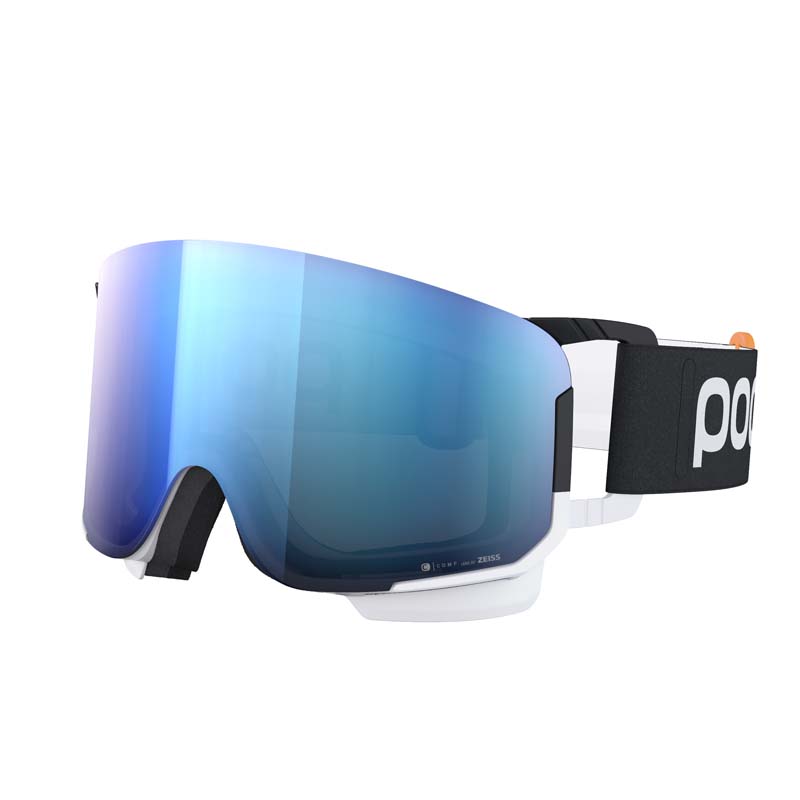 POC Nexal Clarity Comp Goggle - Uranium Black
Model # 40812
$260
The POC Nexal is the goggle that does more than just protect your vision. The unique style, inspired by racing and sun protection, includes a cheekbone cover under the lens to better protect the face.
The goggles feature frame straps, allowing them to sit even closer to a POC helmet for seamless head protection.
On long days on the mountain, comfort is key. The goggles feature a three-layer face foam pad and a flexible frame that ensures an optimal fit for most face shapes. To further increase comfort on the slopes, the goggle's ventilation can be easily switched on and off for optimal airflow control.
Details
Zeiss lens
Zygomatic covers increase protection from cool wind
Three-layer face foam for comfort and safety
Double silicone goggle strap to keep goggles in place
Frame straps provide a tighter fit on the helmet
Adjustable ventilation
Cylindrical lens for minimal optical distortion
Unique Clarity lens from Zeiss for all-day precision in the high mountains
Spektris mirror coating for different lighting conditions
Scratch-resistant and anti-fog treated
Full UV protection (UV 400)
Adjustable ventilation
Specs
Frame: Uranium Black
Lenses: Clarity Comp Spektris Blue - VLT 22%, Cat S2
Clarity Comp No Mirror - VLT 49%, Cat S1