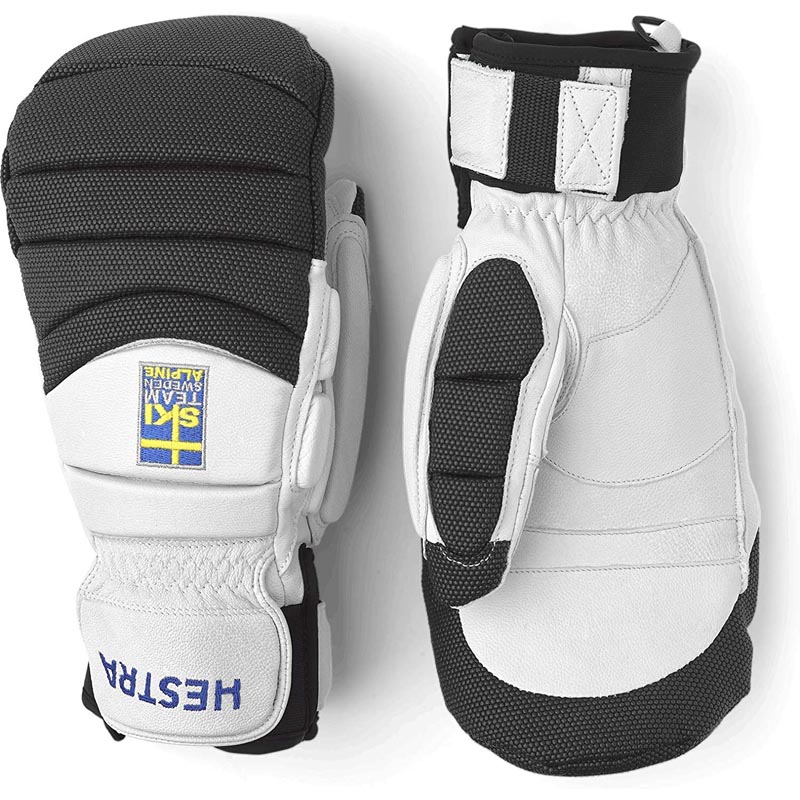 Hestra Gripen GS Race Mitt - White-Red
Model # 30091
$280
The Gripen is Hestra's most advanced alpine racing glove in a warm mitten. Designed for giant slalom, with reinforcements and d30 cushioning over the parts of the hand that are often subject to impacts. Made from durable, practical goatskin with external stitching for optimum grip in training and competition.
Details
Durable alpine mitten
Impregnated goatskin cowhide
Curved cut and outward facing seams
Ceramic reinforcements over fingers and thumb
Two layers of shock-absorbing material
Five-finger liner featuring soft, brushed polyester fleece
Warm synthetic insulation (Fiberfill)
Neoprene cuff with Velcro adjustment.