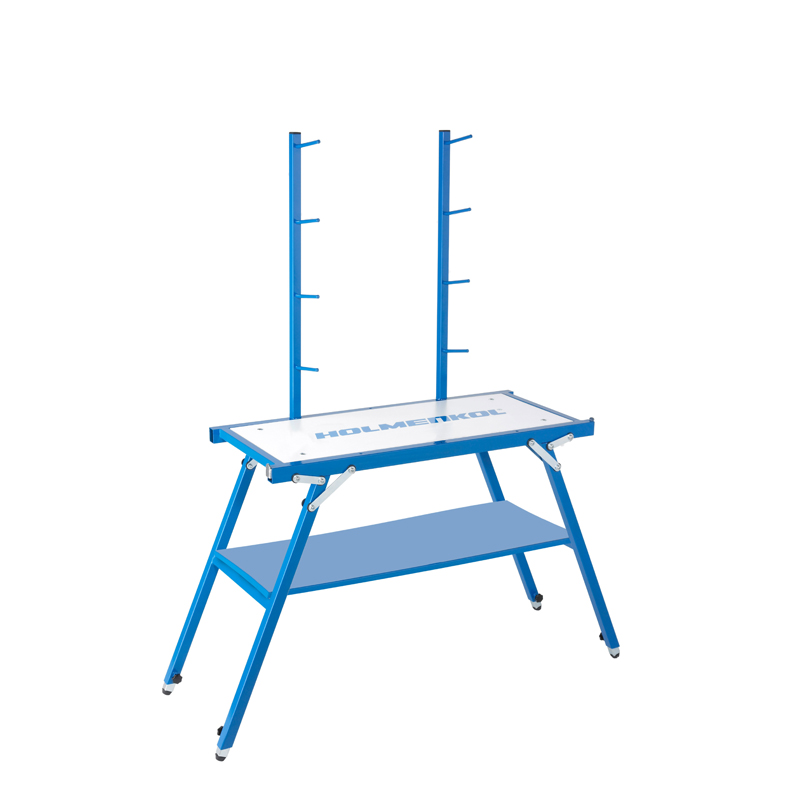 Holmenkol Wax Table
Model # H20725
Holmenkol Waxing table ALPINE/NORDIC 2.0 is superior-quality, stable waxing and service table. It has easy to handle folding mechanism, additional table top
and adjustable height. Comes with 1 pair of profile extensions, ski holders and
a high-quality bag.
Details
Iron Wax Table
Adjustable Height
Profile Extensions
Carry Case
Specs

Dimensions (work disc): 94 x 43 cm, with a pair of profile extensions - 2 x 45cm.
Adjustable height: from 73 to 96cm.
Weight (without bag): 24 kg
Material: iron
Dimensions of the table stored in a bag: 118 x 50 x 12cm.