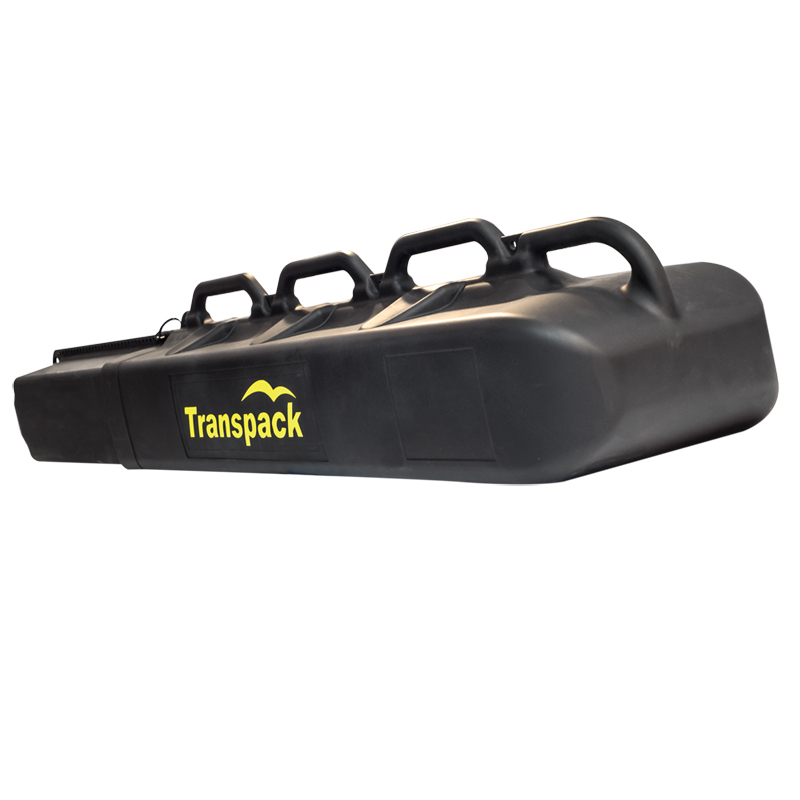 Transpack Hard Case Shuttle
Model # 7005-51
Durable Hard Case Rolling Carrier For A Single Pair Of Skis And Poles.
Details
High density polyethylene made in the USA.
Carries 1 pair of skis , poles and gear.
Adjustable length (114cm to 203cm).
Front handle ergonomically designed to comfortably hold the case while rolling.
Variable length Notch Locking System™ for 1/4" hitch pin and TSA lock.
Rugged low profile wheels.
Molded handles offer easy lifting.
Easy pull O-ring to comfortably disengage inner case.
Closed cell foam padding at top and bottom protect tips and tails.
2 elastic ski brake retainers.
2 web straps with clips for holding skis together in the facing tip to tail position.
Industrial strength web and components.
Specs
Top dimensions: 7" x 10" x 47"
Bottom dimensions: 6.5" x 9" x 42.5"